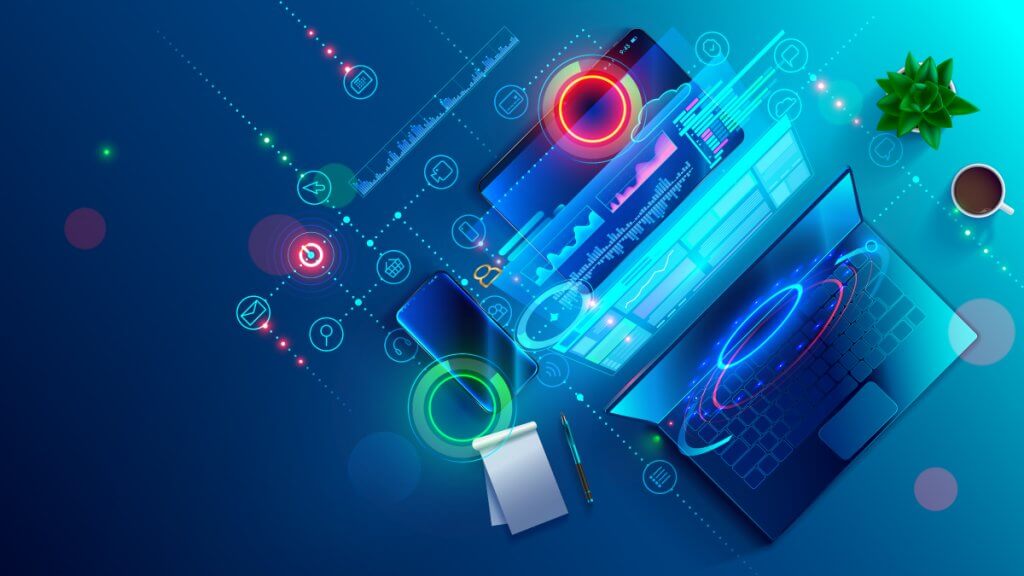 Studies reveal that good design really matters. In fact, for many companies, design is the only element that separates them from their competition. There is statistical proof that professional design sets you above your competitor and converts more leads. First impressions are 94% design related. A potential customer will check out your website and make judgments about your company before they call. Most web design companies don't take into consideration that design not only has to look good but provide a great user experience. At KatArt we look at all the aspects of design and provide you with the complete package.
1. Logo Branding Style
Any good website needs strong branding. If you are a new company, don't even think about starting a website until you have a logo designed with an idea of the style you a looking for. The logo design can help you define the style for the rest of your site. Branding needs to start at the top of the page. Most business's put their logo on the top left part of the page, but this does not have to dictate how you present yourself. Creativity is part of the appeal.
2. Consistency
Making each page look consistent is important. Branding gives your products a way to stand out so consumers can identify with your services. If each page had a different look users may get confused about where they were. Choosing a color palette and an image style can help the look and feel of your website. Always be consistent not only in style but in layout as well.
3. Sections of a Website
Normally there are three sections to a webpage. the header navigation, the main content, and the footer. These three sections provide a good strategy on how to present yourself in an organized fashion.
4. Basic Navigation topics
Every company has different needs but the basic page topics for a website are: home page, about page, and a contact page. Designing a good navigation with the user experience in mind is an important aspect of creating a web page. A great way to find out how topics can be organized is to do a UX card sorting activity with a test group. Navigation is where your user can become confused. Confusion is not good for a website and is the #1 reason why people decide not to continue. Another navigation good idea, is to put your contact information in the footer of your website. You can have it elsewhere too, but people are used to going to the bottom of the page to see this information.
5. Icons Help Identify Services
Using icons are better than bullets for major services or something that needs to stand out. A simple icon leaves more of an impression on a persons mind than words. People relate information to icons, making it easier for them to identify. This is the "Gestalt" psychological aspect of design that has a very strong impact and a lasting impression.
6. Home Page Design
Your home page is the most important page of your website. It gives your potential client a glimpse into your professional experience. Remember first impressions can make or break the deal. The number one priority in advertising is to look good but make it clear about your goal. You can have a great home page but if people don't know what you do, and are confused about your services they will not stick around. So, along with looking good content organization is key. Your content should include a few key features. These features will depend on what industry you are in in. For example if you are a financial consultant you may want a more personalized page to incorporate trust. As a general rule here are some features you should include.
Header branding and navigation that is simple to read.
Headline and sub-headline in the fist section of your home page to simply tell people what you do and why you are different than your competitors in very brief words. If you want to go into more detail create a read more button or links.
A section of services you provide.
Proof of what you do by adding testimonials from clients can strengthen trust and establish your expertise.
Call to action link. Always be selling.
Footer contact information.
Interesting images, illustrations, videos and motion graphics will engage your viewers.
7. Keep it Short
Keeping information short is sometimes misleading. It is important to note that details are very important. Yes, people's attention spans are short, but if people are in the process of research their minds are seeking more information about that subject. This is where other pages come into play. An introduction page that has brief statements is great for the audience who is just trying to get an idea of who your are; they may not have a lot of time to read and are not making a decision just yet. For those who are in the final decision process they need more. Creating call to actions and links are crucial for getting new users interested in your services.
8. SEO
Search Engine Optimization or SEO is important for search engines to find your site. Most site are like stores in the dessert. Doesn't matter how cool your site looks, but if nobody can find you it will not matter much. We can do a whole other blog just about SEO, However, a simple and basic SEO for a website is:
HTML heading tags
Unique content
Page titles
Page descriptions
These are the basics to get your site up and running in a competitive manner. SEO is complex and sometimes unclear on how much it helps or not. This has to do with marketing more than design.
9. "Gestalt" Design Principles
Like all design, web design is no different. Design principles must be followed to ensure a good outcome. Gestalt Design Principles focuses on four major categories for good design: Continuity, closure, proximity and closure. KatArt has professional designers to help make your website more engaging and appealing. If your website looks homegrown or unprofessional you may be loosing a big part of your business.
10. Images
90% of information transmitted to the brain is visual. 67% of users judged the product image's quality when deciding on a purchase. Photos, videos, motion graphics, info graphics and illustrations all add to the appeal of your website. Many articles have been written about what kind of images attract more customers. We will only be brief. In my experience (over 20 years in advertising, education and marketing), appealing images need to be different, good quality, tell a story, and look professional. People in photos connect with our primary emotions and unusual images are more memorable. Overall, choose your images that promote your company values, goals and products.
11. Call to Action
Basically a call to action is like a salesperson asking for the sale. Buttons, links and forms should be added to your site in various ways. Be creative to make offers. Use promotional and sales techniques to convert your viewers to customers.
12. Mobile Friendly
Last but not least. Text and layouts need to reflow to display properly on all types of devices. Search engines now rank sites higher for mobile friendly designs.
Conclusion
My best advice, is to take the time to figure things out. Start with your goals and work down from there. Good websites not only take time, but the knowledge of how to plan. Hopefully, these insights will help you make better decisions, and I am certain by following them, your company will be able to design a great website.
Article Written by: Michael Gugliotto